Founder and CEO: James J Jones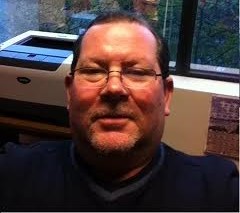 Since 1983, James J. Jones has walked-the-walk, educating himself and others on the various and everchanging ins and outs of Internet Marketing and Internet Publishing. Using a combination of creativity, hard work, intelligence and tenacity, James has found that one can find success and financial reward while enjoying the fun and freedom of being self-employed.
The Net Results is a company located in Charlotte, North Carolina, that is dedicated to your success as an internet marketer. It is headed by James J Jones - who has been in the online marketing business since 1983 - and no, that's not a misprint. Before Google, Yahoo, or any of the like, there were Bulletin Board Systems (BBSes). BBSes allowed people to dial into a "host" computer and interact with other users who were also dialed in (usually via modem.) Once "online" people could play games, download files, send email to other users and even post ads in the classified section.
Back in 1983 James decided to use the Classified Ads section on a Mt Airy, NC BBS to advertise a litter of Cocker Spaniel puppies. He ended up selling one puppy as a result of that ad - and this was the start of his online career. Later on James branched out into selling computer supplies via BBSes, and it was then that he discovered the power of using email marketing to follow up with his customers. He went full-time in 2002, and by 2007 The Net Results was born, which soon released Micro Niche Finder, our flagship software. From then on The Net Results has developed numerous other softwares and products, to help Internet Marketers on their journey.